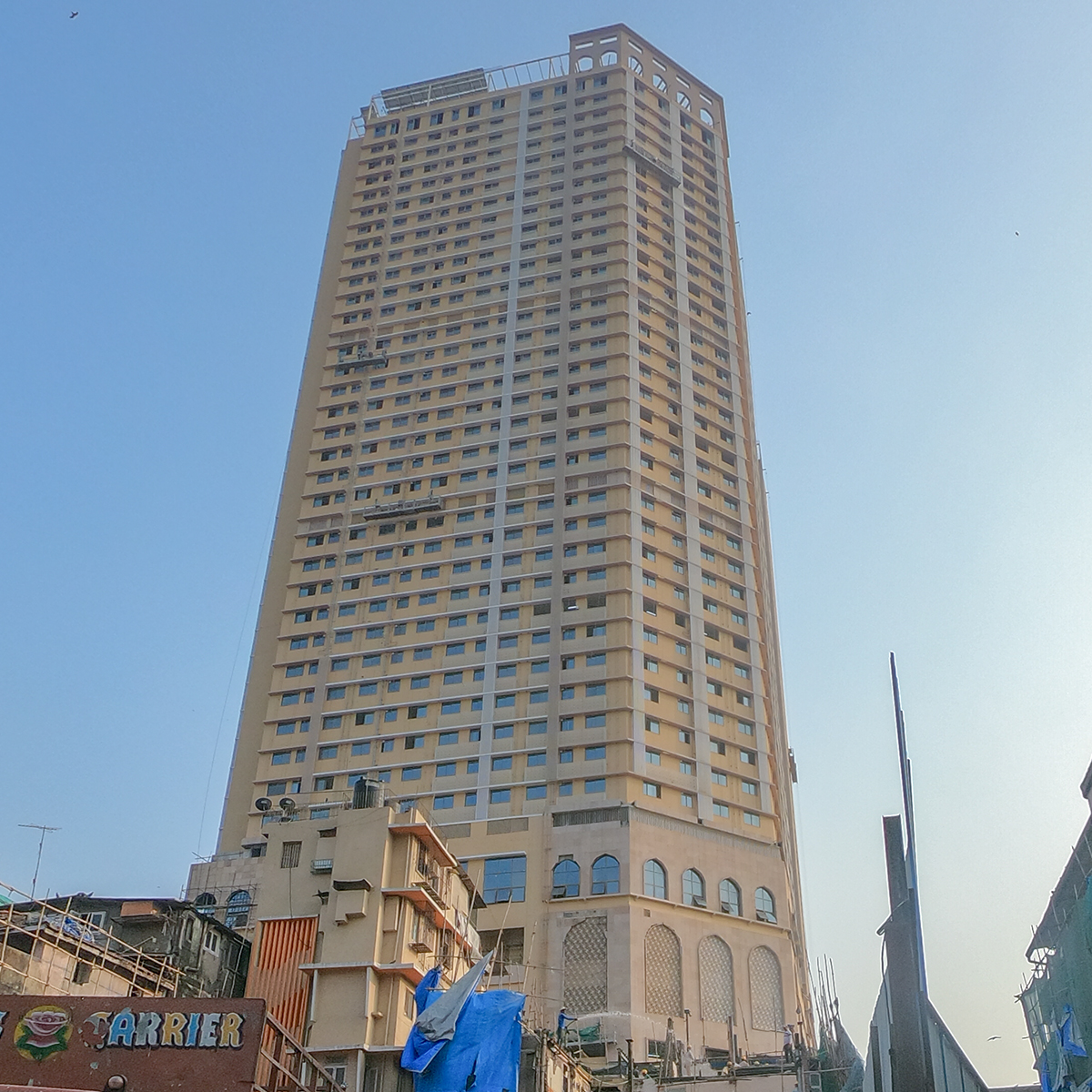 Here we are back again with our gupshups revolving around Bhendi Bazaar redevelopment and a few days back we offered you our ummeed ki kiran https://bbkecharche.com/2019/11/17/ummeed-ki-kiran/ aur aaj lo kar lo baat – Hum le aae hai ek kiran nahi balke poora sooraj hi! Yes you heard it right. The sun has dawned upon us with a big good news and trust me it is really huge and by huge I mean in terms of the impact this news will make.

Al-Saadah, the first redeveloped residential tower of the entire Bhendi Bazaar redevelopment project has finally obtained the occupany certificate which was deemed as the last hurdle between us and the possession of our new homes. Our sources say that only a partial occupancy certificate is provided at the moment but yet tenants can move in to their new homes regardless. Also, what would be the limitations to the usage of common properties remains questionable with the clause of Partial Occupancy Certificate applied. Now what lies pending is that awaited call from the SBUT office for handing us over the keys to our new home and definitely now they shouldn't prolong it any further.

The excitement in our tone of talking is remarkable and aankho me to bas khushiya hi chamak rahi hai. Our beloved dream of aalishaan ghar has finally turned to reality. This dream definitely did lead us to a night longer than a winter solstice but once the sun has dawned we surely know it's going to shine beaming high over us for a lifetime. We can't control imagining how our lifestyle in our new homes would be! – Oh and with this said kindly keep watching this space to get a glimpse of our upcoming lifestyle loaded with its respective pros and cons shortly.