Hello Bazaaris, like every year, the streets of Bhendi Bazaar are ready to welcome and celebrate the 'Festival of Sacrifice' – Eid al-Adha or as some say Bakri Eid.
Iss baar sunne mei aaya hai ke 400 bakriya shaamil hui hai Bhendi Bazaar ki bheed mein, these goats and sheeps are brought to our mohalla and kept in different locations covering Bhendi Bazaar. One tent is at the junction of Maulana Shaukat Ali Road and Mutton Street, another tent is situated near Husaini Tower and a few of the goats are kept in a tent near Chor Bazaar. The goats are priced from Rs. 12,000 onwards and many have already booked their goats. It is amazing to see the monsoon season start with heavy rains at one side and the festival of Eid al Adha at the other.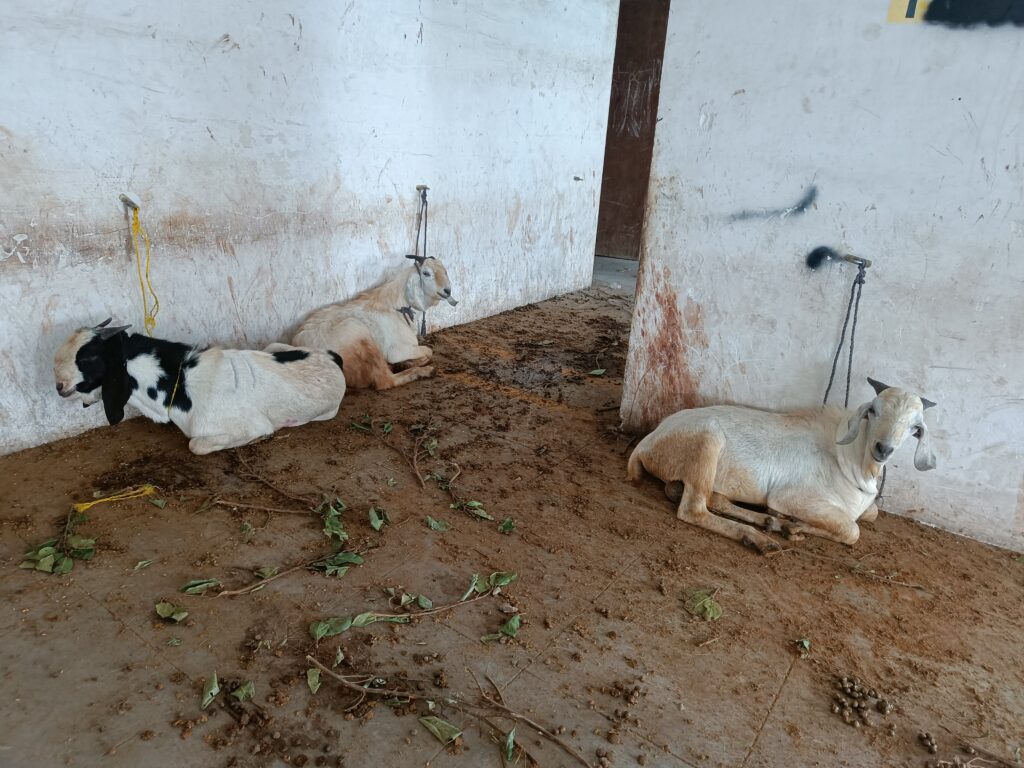 With the sheeps and goats being made ready for the big day, many residents have been complaining about issues that come along with these celebrations. Kaafi residents ko ajeeb si badbu se dikkat hone lag jaati hai, allergies bhi aur bhendi bazaar ki sadko par gandagi fail jaati hai. Lekin aise bhi log hai, jo yahi badbu aur commotion ko kaafi parivaar ronak maante hai. The sheeps are being fed and taken care of by families and the children have fun playing with their goats during these days. A very concerning complaint from a few residents is that they are tied too tightly to the pole or wall, making them uncomfortable.
Khilane pilane ke silsile mein sadke gandi hojaati hai, roads par bache daudne lagte hai apne bakriyo ke saath, aur baarish aane ke saath aur zyada gandagi ho jaati hai hence, Bazaari's they say it is best for the goats to be brought in few days before bakri eid only to avoid inconvenience to others. Also, if each family takes responsibility of managing and taking good care of the hygiene it will help to lessen the odour, allergies and keep the children who play with the goats healthy.
All said and done, humaare mohalle ki chahal pahal ka naya roop dekhne milta hai har saal. Kya kehna hai aapka?
Tell us about your bakri eid experience and celebrations in the comments below. Aao saare is eid ke mauke ko milkar manaye!