Hello Bazaaris! The construction work in the Bhendi Bazaar area has increased after the withdrawal of stop work notice. We can now see more workforce and heavy vehicles at the construction site. As your local news channel, BBKC has been receiving messages from Bazaaris regarding the full-force work and if it's permissible.
Kuch Bazaariyo se sunne mein aaya hai ki construction ka kaam raat bhar chalta hai? Kya aapko lagta hai ki SBUT sahi kar rahi hai? Any construction work in the area can cause problems in day-to-day activities, but at night it should be stopped, is the view of some of the people of Bhendi Bazaar. There are few bazaaris who are complaining against SBUT for causing these disturbances.
There are certain rules and regulations setup by local authorities for any construction work in the city and usse follow karna har developer ka kaam hai. Kya SBUT woh saare rules follow kar raha hai?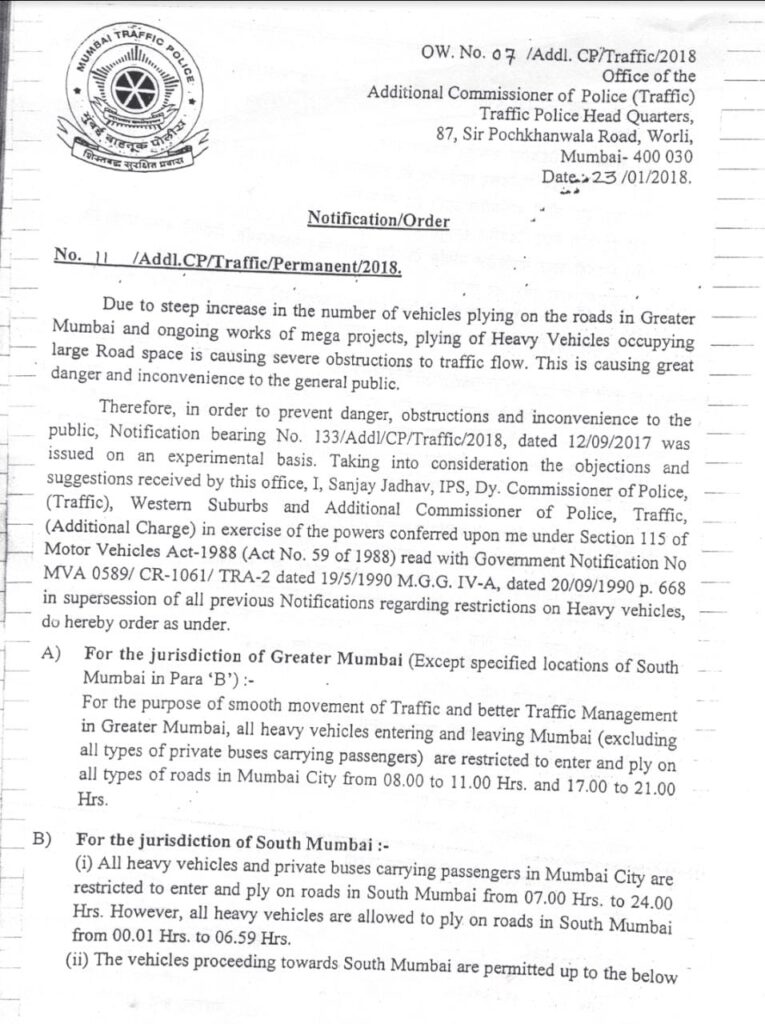 According to the circular received from the Mumbai Traffic Police, it is stated that for the jurisdiction of South Mumbai, all heavy vehicles and trucks are allowed to ply on the road 12.01 am to 06.59 am. Basically, the movement of dump trucks and transportation needs to happen during the night to avoid traffic in the day. If SBUT has attempted the movement of trucks and heavy vehicles at the same time as mentioned in the circular, toh phir SBUT sahi tarike se kaam kar rahi hai? Aur phir problem hi nahin hai?
Sayed Furniturewala, a resident of Bhendi Bazaar said, "Yeh jo raat ko trucks aati hai site pe, horn maarenge toh dikkat toh hoti hai. Par yeh kaam jitna jaldi ho raha hai humaare liye hi acha hai. We trust SBUT ki voh humara sochke, rules follow karke yeh redevelopment ka kaam kar rahe hai."
SBUT se request hai ki woh bazaaris ke issue ko solve karein aur jo rules and regulations hai unhe follow karein. Aamir bhai ne bhi kaha, "Shor se mushkil zaroor hoti hai, rules kya hai, yeh idea nahi hai par agar raat ko kaam chalu rakhna allowed nahi hai toh SBUT galat hai." We request SBUT ki construction ka kaam 7:00am to 10:00 pm ke beech mein hi ho, uska dhyaan rakhein.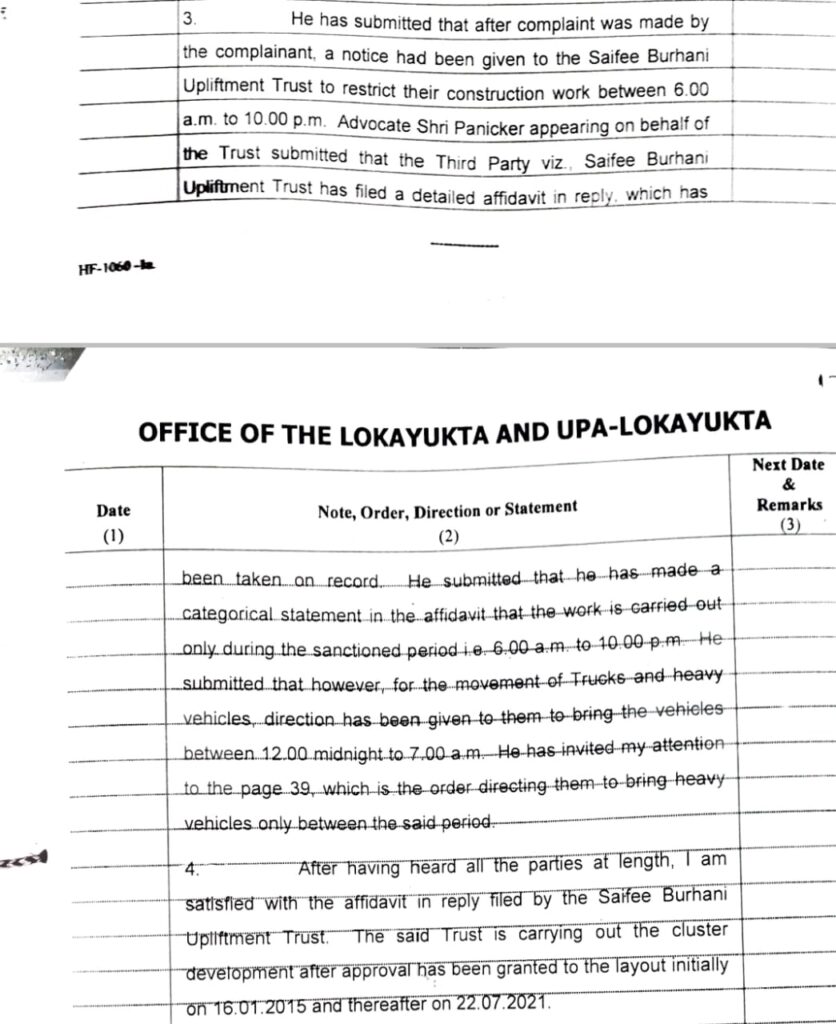 Another document our khabri found was that a complaint was filed against SBUT in the Lokayukta court regarding various reasons. One complaint was that construction work was being carried out after the sanctioned period from 6am to 10pm as movement of heavy trucks carried out throughout the night.  In the end, the Judge stated that he was satisfied with the Trust's reply.
The problems of noise pollution and air pollution faced by tenants staying in the neighbouhood are understandable par kya yeh issue sirf yehi construction site par hai? The whole of Mumbai is undergoing metro construction work, the same is being faced by everyone residing in Mumbai too.
Project Site officer se BBKC reporter me baat ki, unka kehna hai ki "Road network aur project ke area ka extension, yeh sab approved letter aur authority ke permissions ke hisab se hi ho raha hain. Saare trucks, raat ko 12 baje se lekar subah 6:59am ke beech mein hi aate hain, aur yahi cheez authorities ne approve Kiya Hain. Yeh poore cluster redevelopment ka layout aur logistics approved hua sabse pehle 16th January, 2015 ko aur phir doosre baar 22nd July 2021 ko." 
Trucks ke aane jaane se bhala kisse problem hai? If movement is happening in the given time toh issue kya hai?
Aur jab bazaariyo ke bhale ke liye kaam kiya jaa raha hai, phir kya yeh choti problems nazarandaaz nahi ki jaa sakti hai? Kya aap maantein hain ki SBUT sahi kar rahi hai?
Apne khayal humein batayein, Kya yehi hai SBUT ke upliftment ka matlab?