Hello Bazaaris! We are about to reach the end of 2022 and this year took a dramatic end with a downfall for the redevelopment in our area. After Deputy Chief Minister Devendra Fadnavis's announcement in late August during the state assembly, BMC issued a stop work notice to the project to investigate alleged irregularities.   Last week, after two months, BMC lifted the stop work notice, and construction work resumed at the site. Does this mean the alleged irregularities were completely false?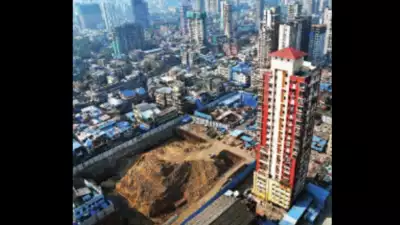 Recently, the BMC put the notice on the redevelopment site stating that the stop work notice has been lifted. A newspaper on 2nd November stated that no irregularities were found in the Bhendi Bazaar redevelopment project taken up by SBUT. Due to the halt of 2 months, the bazaaris fears and concerns have resurfaced, and have thoughts such as, Kya SBUT ab har sector mein construction ka kaam shuru karegi? Kya yeh project 2025 tak complete ho paayega?
As the project has already taken so many years, and governments continue to change, there are questions that continue to linger in the minds of the people of Bhendi Bazaar. Kya BMC phir se stop work notice de sakti hai?Yeh project ka kaam ab kab pura hoga? These type of questions ought to arise, but bazaaris, stay relaxed and tuned to Bbkecharche for more masaledar updates.
SBUT kya aap apne 2025 ke wade ko pura kar paayenge? Aapke koi sawaal ho toh humein zaroor bataiyeh?