The third edition of Bhendi Bazaar Urdu Festival will further the forgotten culture that silently sprouted in the neighbourhood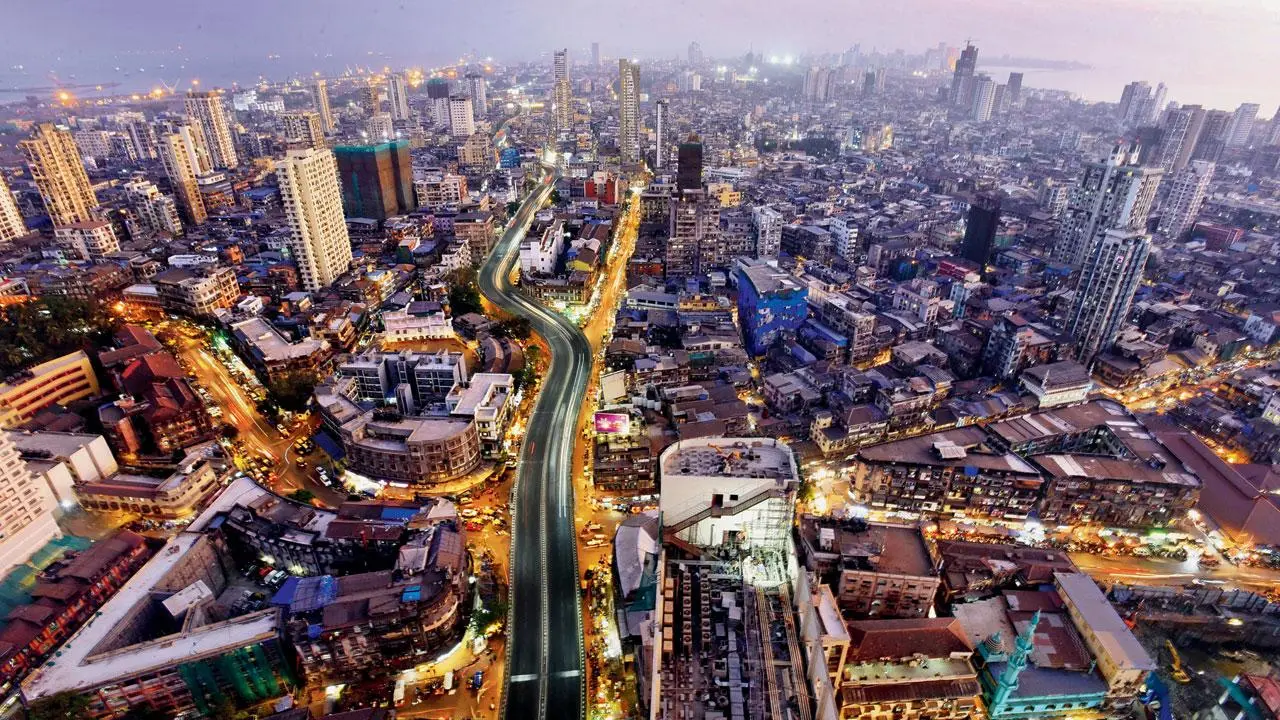 Intense like its sigdis — that tirelessly churn out kebabs and tikkas, the spirit of Bhendi Bazaar is kindled by a lofty language and its weavers. But is the spirit spawned within the bazaar lanes alone? Zubair Azmi thinks, "It seeps through the chinks, to thrive in the corners of Crawford Market, Mohammed Ali Road, Zakaria Masjid, Dongri, Nagpada, Madanpura and Mominpura." Azmi, who introduced the Bhendi Bazaar Urdu Festival in 2014, trusts his hopes and joys for the upcoming programme. His understanding of the neighbourhood parallels his idea of the nation — alike in their instances of syncretism.
What will the third edition, which returns after a pandemic and six years, be like? Azmi shares it will make up for all the lost time. The line-up is resplendent with a variety of presentations and will be kicked off by lyricist Javed Akhtar. A special feature of the two-day-long carnival is the re-release of Khirman — a collection of discourse by poet Muztar Khairabadi, Akhtar's grandfather. Privy to the raconteur in Azmi, we ask if he is adding to the festival with his filmy anecdotes. "I will discuss my years of research on the Hindi film industry. I was born in Madanpura, and at times, I feel that I live at a confluence as sacred as that of Ganga, Yamuna and Saraswati. The place has witnessed the artistic contributions of writer Saadat Hasan Manto, producer-director Mehboob Khan, screenwriter Khwaja Ahmad Abbas, poet Jan Nisar Akhtar, among others. The literary get-together will shine a light on this rich past that waters our present." His talk is titled Kuch Ilmi Kuch Filmy, Bhendi Bazaar Se.
Since community gatherings are incomplete without music, the celebration will host Suhail Akhtar Warsi and Pooja Gaitonde. The duo will sing Sufi kalams. A photo exhibition showcasing candid moments from then mushairas, wherein film writers and lyricists met and chatted, also awaits attendees.
Azmi wishes for the current generations to spot the potential of their history. "The idea behind curating a festival such as this one was to carry on a legacy that we were naturally inducted into. If Urdu can enchant enthusiasts across cultures, why can't it be the focal point of our literary engagements."
On: February 25 and 26; 6 pm to 10 pm
At: Imamwada Urdu Municipal School, Dongri.
Call: 9322695208
(Courtesy: Mid-Day)