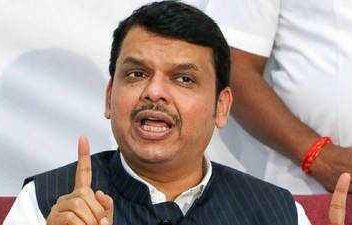 MUMBAI: The Maharashtra government announced a probe against the redevelopment project of Bhendi Bazaar also known as Saifee Burhani Upliftment Trust (SBUT) project.
Talking about infrastructure in the state assembly on Wednesday, deputy chief minister Devendra Fadnavis said that the probe, to be conducted by the Brihanmumbai Municipal Corporation (BMC), will look into the several irregularities SBUT did by changing the original plans.
The ambitious cluster revamp project aims to beef up the infrastructure in the Bhendi Bazaar area in south central Mumbai. The project, spread over 16.5 acres, plans to rehabilitate 3,200 residents and 1,250 commercial establishments.
However, Fadnavis said, "SBUT has changed all their original plans. Unfortunately, while doing so, they chose to shut down some traditional roads, reduced the width of roads, and used the space in the name of FSI (floor space index)
"The chief minister will direct the BMC commissioner to probe the matter over changes that were made, if there is corruption involved and who is behind Fadnavis said, adding that while doing so, they will not stop the project.
Terming it a pioneer project in urban renewal, the deputy chief minister said that its objective will be defeated with the changes in the plans. "You won't be able to give quality of life to the people if you replace one Bhendi Bazaar with another," he said.
Fadnavis also pointed out the project has the capability to create a picture that any congested place can be redeveloped.
In its reaction, the SBUT said it has got the approvals from the concerned authorities at all the stages.
"The entire project has been planned as per the provisions of Development Control Regulations 33(9). Approval of the master plan and other permissions are sought from relevant authorities at all stages of the project. We stay committed to our upliftment objective, which places the highest priority of providing dignified living and working spaces to the people of Bhendi Bazaar," said a spokesperson for the SBUT.
(Courtesy: The Hindustan Times)