Hello Bazaaris! Hope this holy month of Ramadan has gone well for you. While this month brought with it hope and goodwill, it is also necessary for us to take a closer look at some of the ongoing issues in the vicinity. One such issue is that of street vendors taking over some of Bhendi Bazaar's key areas. Our khufia detectives have always been eager to investigate and get to the bottom of the issue and we did just that!
In an exclusive from our sources, we received a letter written by residents of AlSaadah to the BMC Chief Iqbal Singh and other authorities, highlighting the problem of small vendors opening their stalls around Al Saadah towers which have been blocking the water tanker inlet to the building. While the building authorities recently emptied all vehicles from the premises, we have been informed that the hawkers have now made a home in the nearby vacant space. When we spoke to a representative from Al Saadah he mentioned, "The hawkers blocking the way has been a nuisance for a while now but this particular corner is more critical than most other regions, given that it is the water tanker inlet, Agar hume kabhi extra pani ki zarurat pade toh pani lana mushkil ho jayega. While we have asked the vendors to vacate the premises time and again, no change is seen so far. Isliye we have also written to the BMC head and other government authorities to take action against the illegal encroachment by hawkers which are creating further problems for the residents of the region"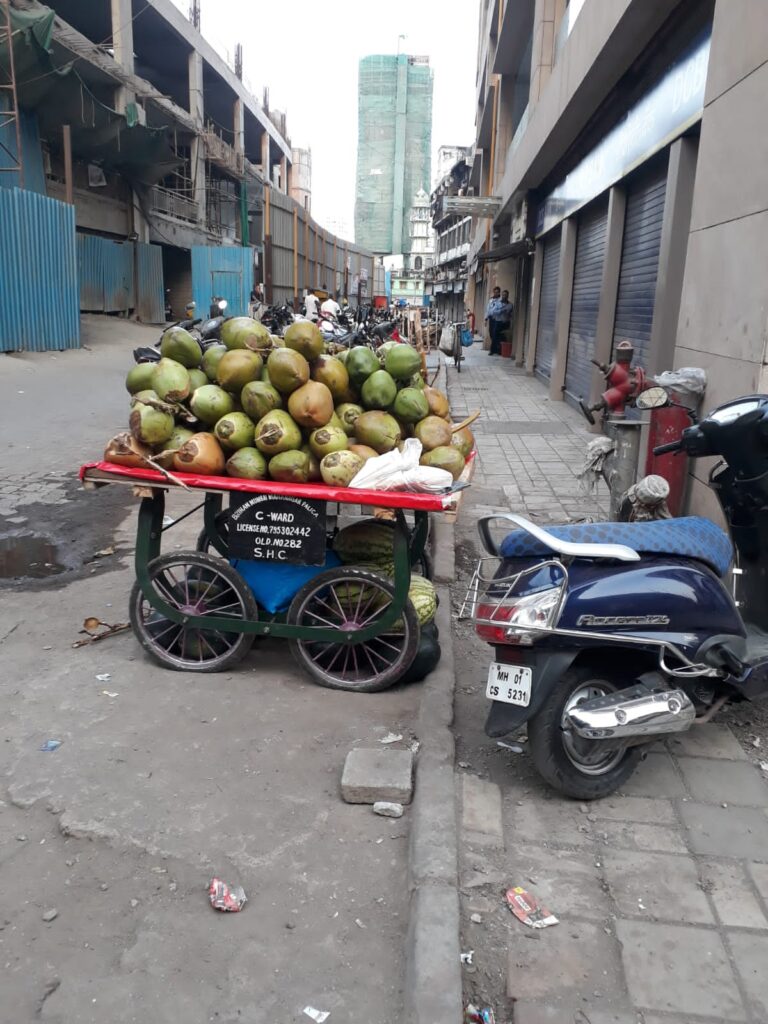 But this is just one side of the story. To get a holistic picture of what is really happening in the area, our sources also met one of the vendors in question to understand his point of view on the whole issue. He said, "Meri wajah se koi dikat nahi hoti hai, agar buildingwale bole ki hatta do toh mai meri gadi hata dunga, par meri nariyal ki gadi choti hai aur agar tanker aa bhi jaye toh baju se paani ja sakta hai. Aur hum challe bhi jayen toh jayinge kaha, humari yehi jagah hai aur humare customers bhi yehi aate hai. "
Over the last few years, we've witnessed the transformation of our mohalla first-hand but some of our past issues continue to linger. The issue of the illegal vendors is just one of them. On the flip side, any strict and direct action taken by the building committee in not allowing these vendors to work within the premises will decidedly put their daily wages and livelihood at stake. It now falls on the building committee and the vendors to work together to find a solution that works for both parties. Vendors and hawkers have been a part of the Bhendi Bazaar vicinity for eons, but a change toward a more well-planned, organized commercial setup is inevitable and we hope the problems of the residents, as well as the vendors, will be resolved quickly and amicably, for everyone's benefit.
We will continue to investigate this piece and give you the latest update.