Hello Bazaaris! Kya haal hai? Hope you are keeping safe in this new year! While the new year brings with it new promises and expectations, it's also a time to continue a few old traditions that have always been a part of our community. One such tradition that has been celebrated in our mohallah for very many years is the vibrant Jumma Bazaar (Friday Flea Market). Starting as early as 5am and running till almost 8pm, Jumma Bazaar is where everyone goes to bring in the weekend. From clothes to cosmetics, bags to electronics and of course the famous street food, it's one of the best places for bargain shopping. We've all been guilty of spending our hearts out at this bazaar, hai ki nahi?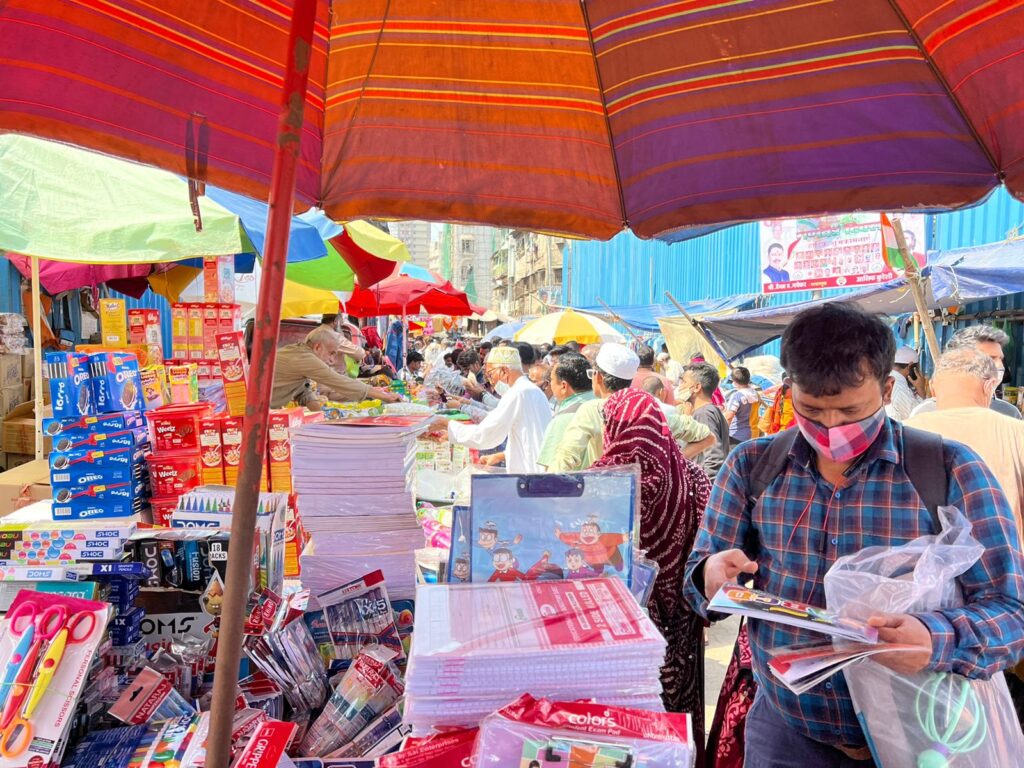 Set in the backdrop of the Mosque, with the lively sounds of vendors inviting you to their shops and shoppers cruising through the streets, the bazaar transports you to another time. With its close-knit shops and traditional bazaar atmosphere, the Jumma Bazaar has become famous for bringing the locals from all walks of life together. When we spoke to one of the vendors about this famous "friday flea market" he excitedly said, "Hume bhi sahi saal pata nahi par hum yaha choti umar se he jumma bazaar mai apna basta laga rahe hai, takribaan 50-60 saal toh hume he yaha hogaye hai toh yeh bazaar toh hoga 100 saalo se zyada purana!"
Jumma Bazaar has become iconic, not only to Bhendi Bazaar but also to Mumbai, running for over a century now. What used to be confined to 1-2 streets is now spread across 4 streets of Bhendi Bazaar, starting from the Saifee Jubilee street and going up till the Chor Bazaar. Come Friday, this area gets a complete makeover, transformed from a quiet locality to a vibrant street market that's become a part of the communities' weekly shopping routine. It's certainly an adventure exploring the variety of shops spread across the winding narrow lanes.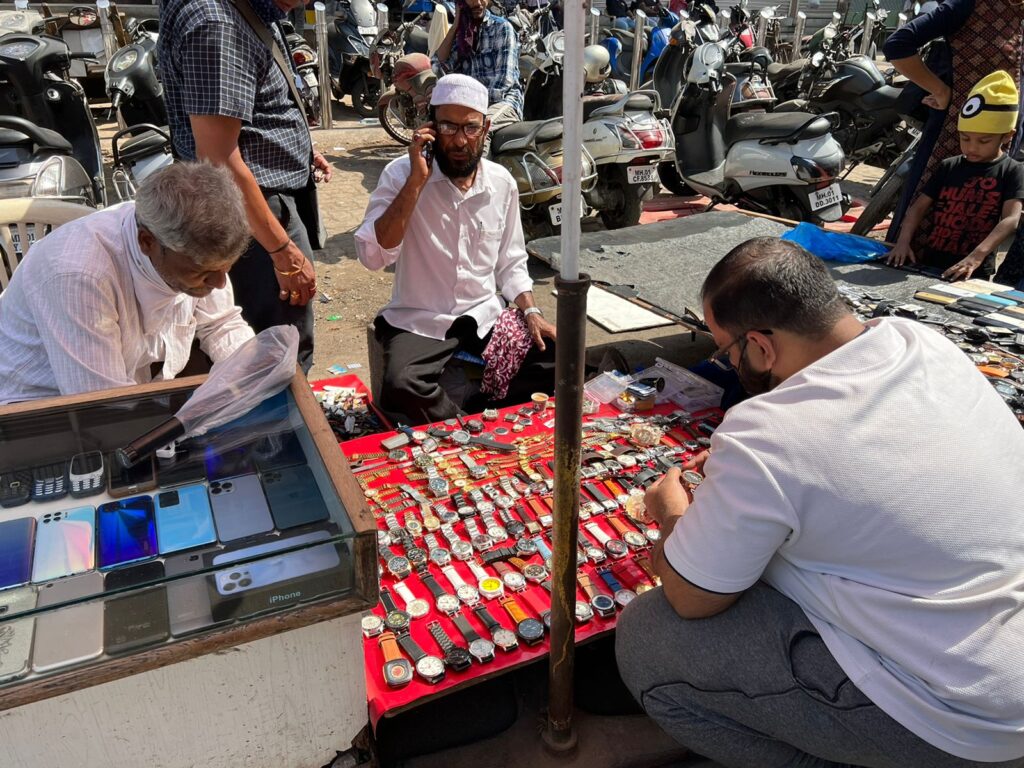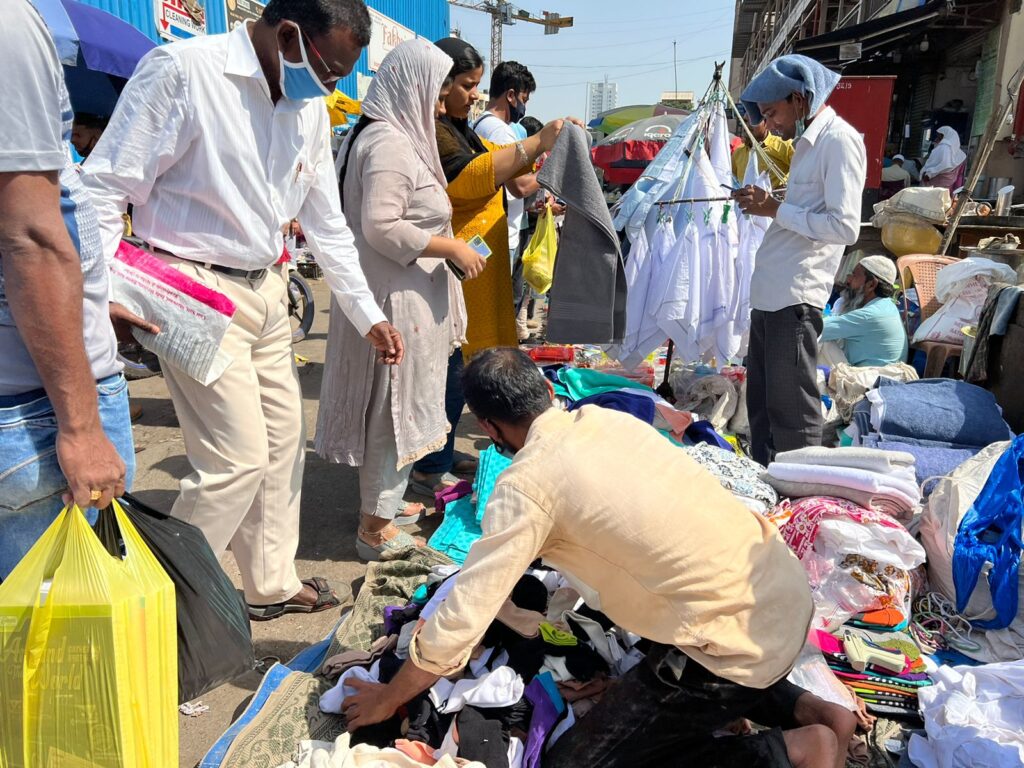 The residents of Bhendi Bazaar have always shown their love for this unique bazaar, but the vendors equally appreciate the opportunities that this brings to them. Over the years we've seen many new vendors joining the market each passing Friday. In a casual chat, one of the vendors also added "Hume apna saaman sabhi jaga jake bechte hai lekin hum jahan bhi jaye, jumme ke din bhendi bazaar mai he aake humara thela lagate hai".
Even as Bhendi Bazaar has witnessed many changes with each passing generation, the bazaar continues to be a constant through the years and hopefully will remain a part of our Fridays for many more years to come. Because at the end of the day, some traditions are meant to be cherished!