Bhendi Bazaar Construction workers on strike due to lack of water. 
Hello People! We hope you are having a safe and healthy start to 2022. This year, too, our aim is to bring you the most important masalas from the lanes of our very own Bhendi Bazaar. And just as we started to take a stroll down and talk to our fellow bazaaris to catch up on the year that went by and the year that is expected to be, we came across this khabar that the construction work of the SBUT Project is on a standstill since the past 3 days. Initially, when we were chatting with one of the supervisors on New Year's day, he stated that workers wanted to get some rest and hence were given a day off on the 31st of December. However, when the construction did not resume for three whole days that followed, things started to look a little suspicious.
When we took it upon ourselves to get to the root of the matter, we came to know that the workers are on a strike because allegedly there has been no water supply from BMC. This has left the workers on the site without water to use or drink, putting them in a fix. Hence to highlight this issue they decided to go on a strike.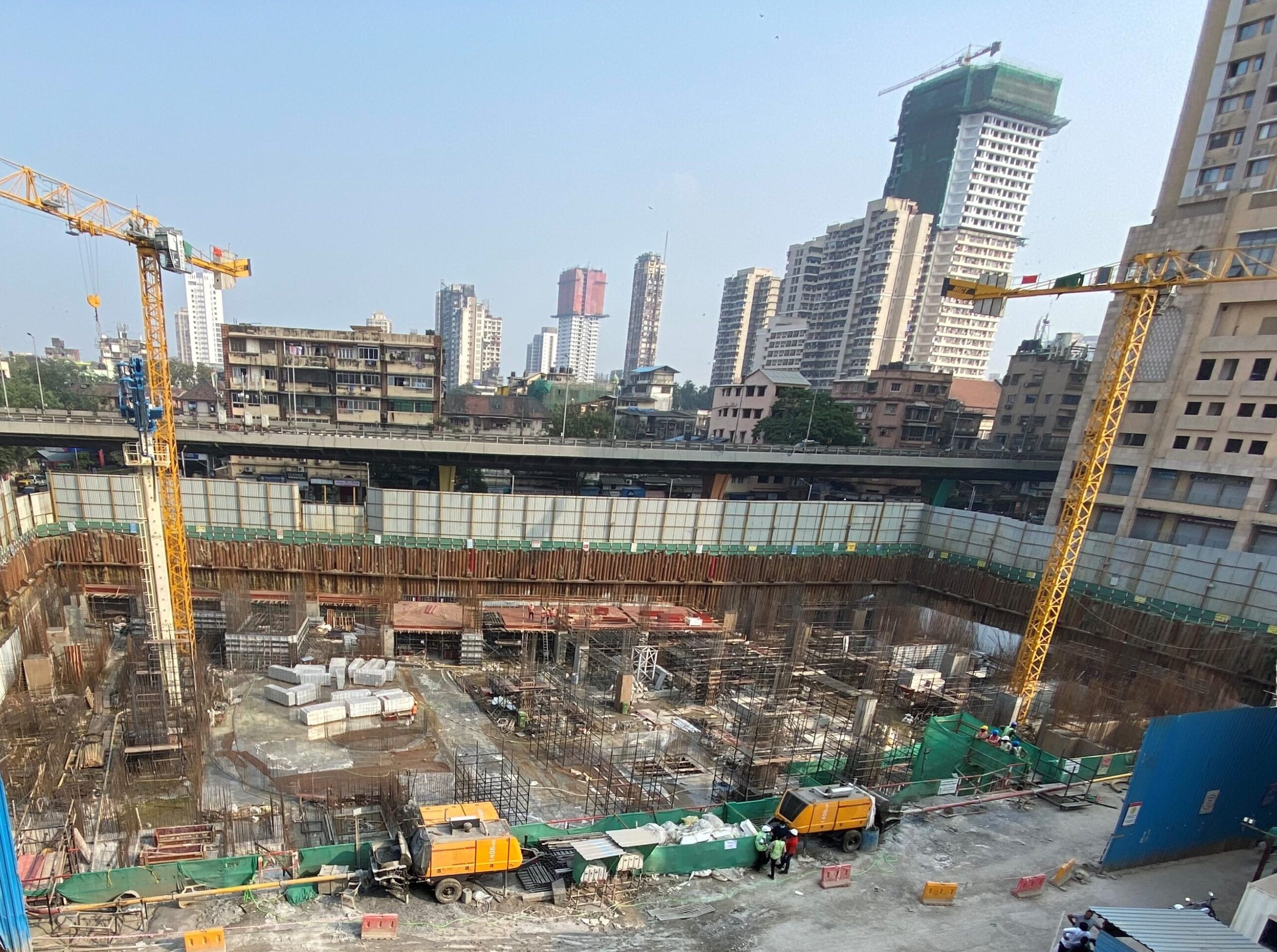 However, we felt that the real issue was still missing from our eyes. When we further investigated and spoke with one of the people at the site, he said, "Yaha par issue hai ki pipe phat gaya hai. Iss wajah se paani nai aa raha. Aur ab bmc wale paani laake de rahe hai toh yaha ke local hum tak paani nahi pahuchne dete. Beech mein hi tanker ko khol lete hai." This left us surprised.
Another worker from the site mentioned, "Paani ka problem tha 3 din se. Hume bahar sein paani lana padta hai. Peene ke liye bhi Bisleri ka kharcha hota hai. Iss wajah se hume kaafi takleef ho rahi hai."
For any construction site to function, water supply is important. In this case, the lack of it is not only putting the construction on pause, but also troubling the workers. The real question that comes to our mind is who exactly is to be blamed for, the BMC or the developer, and how long will this situation prolong?
Bazaaris, if you have any information regarding this issue and can help solutions reach the right authorities, do reach out to your khabri on this email ID: Bbkecharche@gmail.com, and we'll be sure to bring that to the authorities' attention.