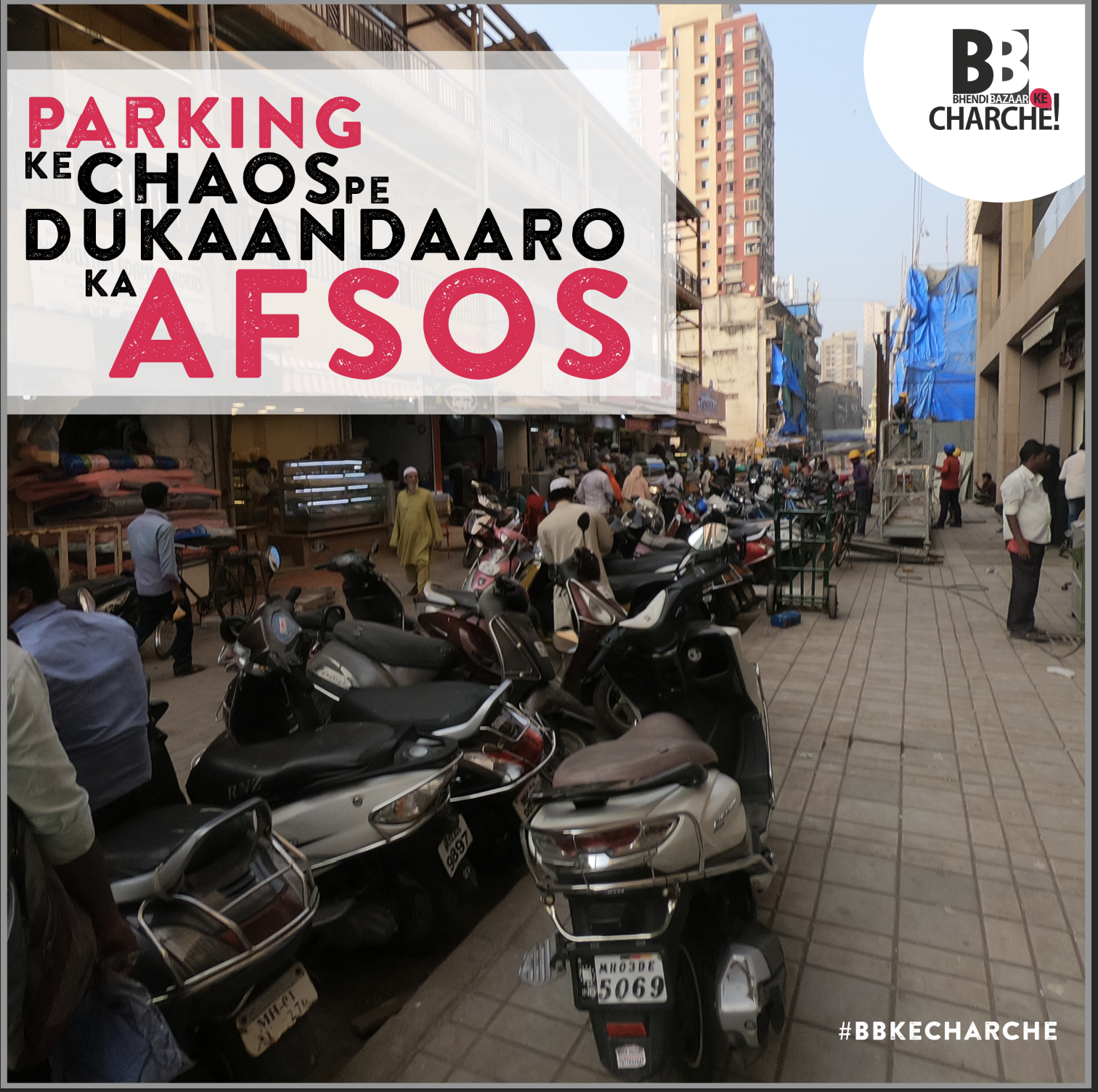 The Bhendi Bazaar redevelopment project has successfully thrived all the challenges and is done with the handover of the commercial and residential spaces of its first tower Al-Sa'adah to its respective tenants, but if this makes you feel that everyone is breathing deep in peace and sanity then you are nowhere even close to the reality. This long-awaited triumph has come down with its own set of minor and major shortcomings which are being dealt with daily. The scenario which we were portrayed about left us really disappointed. The kind which made us realise that is there any ceasing period to human problems? Will human problems succumb any day? Well, a big fat NO! NEVER! 
The current post is dedicated to such problems which the commercial tenants are facing. The prime and the most obvious one is the lack of public exposure. Residential tenants are still in the process of moving in and thus the vicinity is mostly quiet and not many passers-by are there to boost the transactions happening at these spaces. This has lead to a sudden drop in business resulting in a dissatisfied shopkeeper. 
Adding some icing on the shopkeeper's cake is the illegal activities of hawkers. The presence of these hawkers occupying the pavement of the shops is emerging as a threat to the aesthetics of the project's facade. On an even deeper level, it's menacing to the functionality of the shops. On one hand, we have premium food outlets like Mc Donald's and Belgium Waffles adding life and reality to the tower's facade and on the other are these haphazardly operating hawkers. These hawkers are bringing the bygone environment back to the lanes of Bhendi Bazaar shattering several dreams of the shopkeepers perceiving their workplace to be in an Uber locality. It sounds like shehzaade ka mehel hai khara bastiyo ki bezaari ke beech. 
Last evening we got a chance to share a kulhad of tea with one of our dearest friend cum irritated, an impatient and agitated shopkeeper who had a list of redressals and shared a few points of concern with us which were as follows
Hawkers are operating illegally and their presence is bringing a slow death to their visibility in the already relocated placements of their shop.
Hawkers use all the amenities which are especially facilitated for the comfort and aid to the commercial tenants and their subordinates. Washroom being one of them has been horrendously vandalised by these hawkers and outsiders using it without any check thus turning the space soiled and smelling foul within this short period of time.
The road encroached with bikes and cars parked illegally makes it difficult to pave access for loading and unloading of material in tempos and lorries, whereas already the way of work demands change in the new vicinity and these unruly pavements are the cherry on top.
We felt deeply for our brother and a healthy talk amongst us on our tea table lead to certain solutions, a few to name like
Involving traffic police who can tow all the inadequately parked vehicles from the restricted places, in fact, they are obligatory to look after this matter.
The security service agency should also be delegated with the check duty at the entrance of commercial premises where they allow only shopkeepers and visitors. Hawkers or any unsocial elements are a complete No No. This would automatically refrain hawkers from using any of the tower facilities and the washroom problem will be sorted even.
The nuisance created by hawkers has to be regulated immediately by evacuating them at once and for all with active intervention from MCGM for the same. Entertaining them even slightest can convey a message of allowance and approval. Ye wo jhaar hai jo agar jarr se naa kaata gaya to miraaran apni daaliya daraaz karta chala jaega.
Furthermore, MCGM should provide these hawkers with some aesthetically designed pavement stalls somewhere else if their businesses are to be kept alive. It's obligatory upon them to keep the hawker's activities sorted.
And with suggesting this we are sure some of you might be feeling deep sympathy for these hawkers too, and if you are one of them, then keep watching this space because we are shortly coming up with something exciting related to that.
Time for us to bid adieu because as we said ye hai ek silsila fariyaado ka – kya kabhi tham sakega ye silsila? Kya kabhi khush reh sakega insaan?
Please drop your valuable comments in the comment section below because you never know this space can lead your voices to the appropriate addressees. So just go and shoot your comments below.