Every time we imagine the future of Bhendi Bazaar, we think of enjoying tall imaarats, lambey pedh aur taaza khuli hawaa, with our old bazaaris. One with waste segregation, clean air, open spaces for kids to play and greenery for its people. But how far is that future? Will we look at a new and clean Bhendi bazaar, or will history repeat itself? Your BB insider was out to click a few beautiful pictures of the new Al Saadah complex. Wanted to brag a little about our very own new mohalla on World Environment day, like how others were doing. But what caught the eye was unfortunate!
It was exciting looking up at the podium area- the smiling faces, children running around and playing, adults taking a stroll and the elderly doing some gup-shup. Then as I walked, I looked down and it broke my heart. Trash littered across the podium. Garbage outside of where it belongs. All the safai I wanted to capture in pictures couldn't be possible.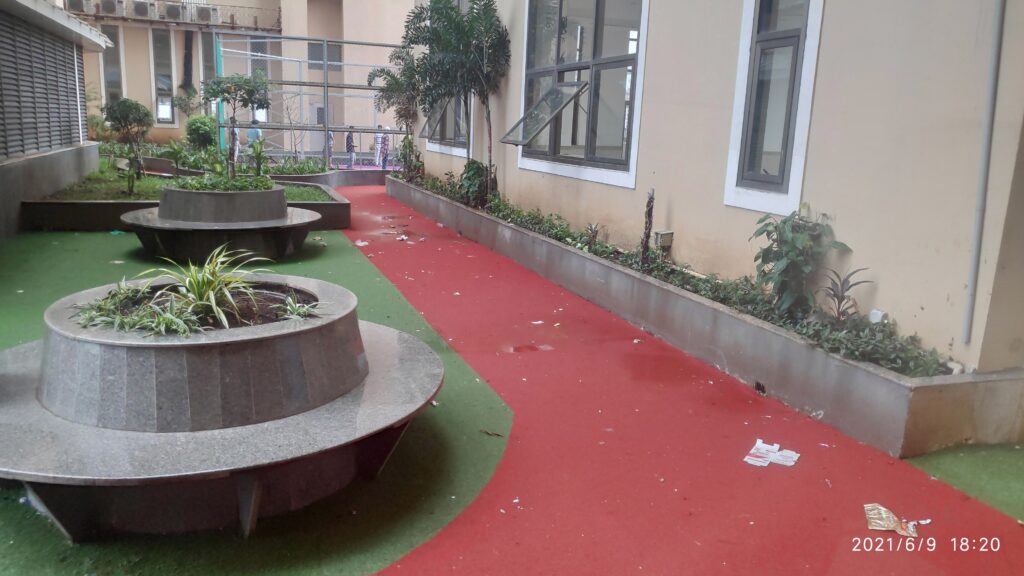 The important question here is, who should be held responsible for this? Should the management be held accountable, or us- the bazaaris? To find out the right answer, we did a little ground research. When we visited the podium for few more days after that, we spotted residents often throwing litter down from their windows instead of using the garbage chutes provided in the societies. Children threw wrappers and trash on the ground while playing. Later, BB insider took a stroll at Al Saadah, more kachra was found lying on the floor than in the dustbin provided at multiple corners. How are we okay living like this? Polluting the very society and environment we live in.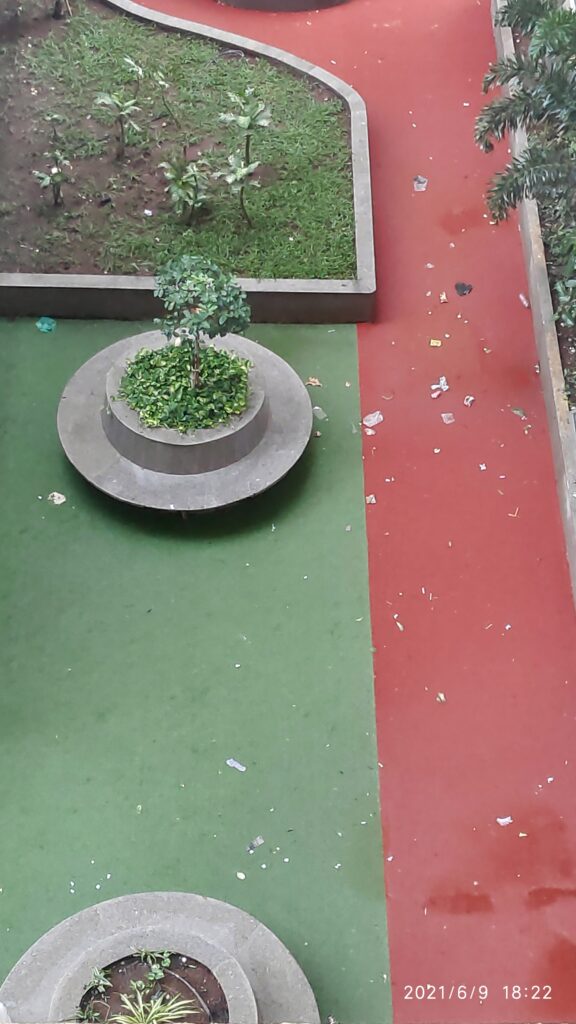 Every morning, the premises are cleaned by the management. By evening, the litter on the podium is back, sometimes even more than what you spotted in the morning. Even though it might only be a few residents being irresponsible, all of us face the consequences. That makes each one of us responsible for it. To keep our lovely Bhendi bazaar clean and beautiful always, all we need to do is take small initiatives. Pick up wrappers and trash when you see it. Let's teach kids at home why this is important. When you see someone littering, request them to not and explain that it is bad for everyone's health and wellbeing. It shouldn't require strict rules and penalties to tell us how to keep our public areas and societies clean.
This World Environment Day, let's promise to preserve the charm of Al Saadah and Bhendi Bazaar by keeping it clean (taaki photos aur sehath hamesha achi ho). The future of Bhendi bazaar starts with us!
Your beloved BB Khabri signing off until we meet again!