Welcome back to some new gup-shup in the gali! Since our last update a few days ago, there is definitely some new hulchul in Bhendi Bazaar. It seems like the hush-hush meeting from last week was indeed the beginning of a new phase.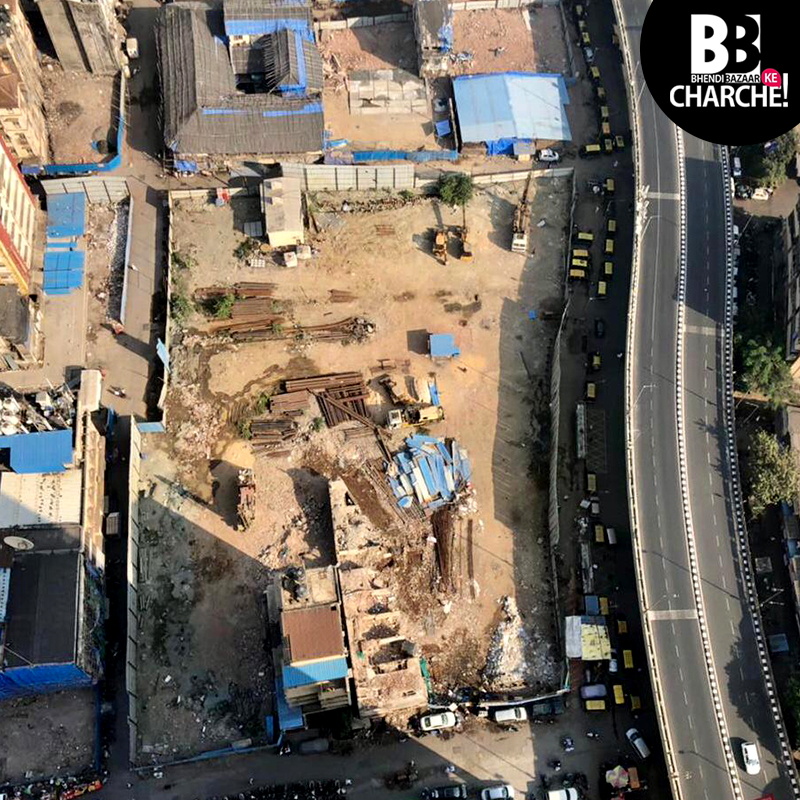 Our BB-insider got their hands on this picture – which somewhat indicates that SBUT has begun preparations for construction on the next phase. Everyone seems to be curious about this new development, and has certainly become a point of gossip in the area. So far, it seems like our khabri was right about last week's activities being the initial shore-piling for the construction on the plot next to Al Saadah.
We know we speak for our Bhendi Bazaar folks when we say that we're extremely curious to find out what this new phase will entail and when we will get to know more about the new leg of the project.
As always, your friend at BB will dig among the debris, and come back to you with more information. Watch this space for more information!